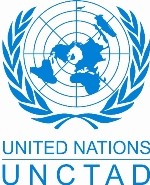 Jayvee Santos, Regional Coordinator - ASYCUDA
The Pacific Agreement on Closer Economic Relations (PACER) Plus is a significant regional free trade agreement, and UNCTAD is privileged to be part of implementing the institutional strengthening and modernisation of the customs administrations of the Cook Islands, Kiribati, Nauru, Niue, Tonga, and Tuvalu through the deployment of ASYCUDAWorld.
Well-functioning and modernised border and customs procedures are key factors to realise the benefits of PACER Plus, and any trade agreement. Customs plays a crucial role in supporting the economic competitiveness of the country through trade facilitation while maintaining its mandate of collecting revenue for the government and protecting the community and environment. The current pandemic further underscored customs key role, for example, in facilitating the importation of life-saving medical equipment and vaccines, as well as ensuring the movement of food items and other essential goods.
Regardless of size, customs administrations in the Pacific face the same challenges brought by global trade, without the commensurate increase in resources. Most customs administrations have sought to address these challenges by adopting integrated customs automated systems, such as ASYCUDA, to support their operations.
The UNCTAD ASYCUDA Programme would like to thank and acknowledge the governments of Australia and New Zealand for the support and trust in the solution that ASYCUDA brings. The implementation of ASYCUDAWorld has triggered the simplification and standardization of customs business processes and procedures in the six countries anticipating that these would contribute to increased yield of customs revenue and trade facilitation.
Finally, we would also like to thank and congratulate the national project team for stepping up and carrying the bulk of the in-country work. With borders closed and UNCTAD experts only able to provide remote support, the team has demonstrated their dedication and commitment to deliver and deploy ASYCUDA. We are your proud partners in this journey to customs modernisation and reform. Well done!